Page 1 of 2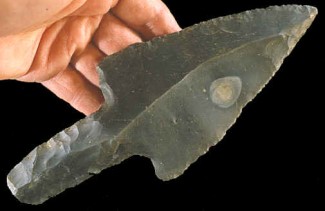 Colha Mayan Archaeological Site. Colha is located near Orange Walk Town in northern Belize, and was occupied from the Archaic Period (pre-3400 BC) to the Middle Postclassic Period (1150-1300 AD).
Colha was most heavily populated from 400 BC - 100 AD (Late Preclassic) and from 600-850 AD (Late Classic).
Altun Ha appears to have been an important trade center, trading as far south as Panama and as far north as what is now Mexico City. In fact, archaeological evidence indicates that Altun Ha had a particularly strong connection to the pre-Columbian Mexican city of Teotihuacan, located about 30 miles northeast of the Mexico City area. Teotihuacan was the largest pre-Columbia city in the Americas, with a population of approximately 125,000 people in the city core, making it one of the largest cities in the world between 1 and 500 AD.