Custom Belize Vacations and Vacation Packages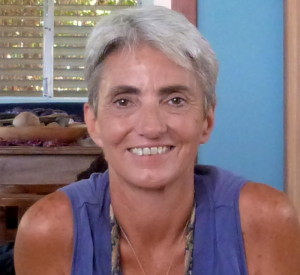 Hi, I'm Mary Toy, the owner/manager of Destinations Belize, a full-service Belize travel agency.

Established in 1998 (after I decided that helping people discover Belize was a lot more fun than practicing law), Destinations Belize is located in Belize, allowing our travel agency to provide you with the most up-to-date advice on Belize travel, including resorts, hotels, activities, tours, special events, domestic travel arrangements, local customs, and a whole host of other information only available from a Belize travel agency with over 18 years of experience in Belize.

My favorite part of our business is helping our clients put together custom Belize vacations geared specifically to their interests, budgets and favorite activities - whether that's fishing, snorkeling, camping, diving, jungle exploration, cultural programs, archaeology, caving, kayaking, lazing around on the cayes - - or all of the above.

(I realize that Belize travel may be a somewhat adventurous trip for many people, so please don't hesitate to contact us with any questions or concerns that you have about your Belize vacation or Belize vacation planning.)
As part of your custom Belize vacation planning process, we'll also provide you with suggested packing lists, information on communications within Belize, hotel and other contact information, where and how to buy travel insurance, what to expect from Belize tours, in-country travel tips and other information that we think will help make your Belize vacation not only fun, but hassle-free.

And, to help you start thinking through what you want from your Belize vacation, you might want to browse around our site a bit - maybe starting with our jungle and beach Belize vacation destination descriptions, then looking at information about Belize hotels, lodges and resorts available in different locations, followed by a review of Belize tours, activities and attractions.
Or, just email and we'll take it from there. Either way, we'll do our best to help you design the most perfect Belize vacation we can, based on your interests, tastes and budget. We look forward to hearing from you!



Save