Belize Vacation and Travel Planning Overview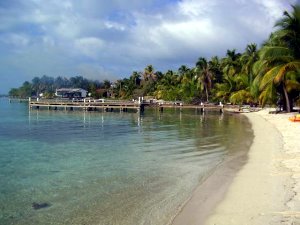 Belize offers many vacation options for such a small country (about the size of Massachusetts).
For example, you know you want to visit Belize's beaches and do some snorkeling, fishing and/or diving. But, which beach? And, do you want a traditional Belize hotel, a villa or suite with a kitchen, a beach cabana, or a full service resort?

And what about the jungle?
Should you split your Belize vacation between the jungle and the beach, or just take day trips to the jungle and rainforest areas of Belize to check out the Mayan ruins, do some caving, jungle hiking, maybe some jungle horseback riding or jungle river canoeing?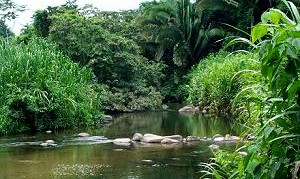 And, what part of the jungle?

The answer to all of these questions is, "It depends."

And, answering these questions is usually the initial focus of our work with most of our clients - before we even start talking about specific Belize hotels, resorts, guesthouses, lodges, etc.

For example:

Jungle and Beach, or Beach with Jungle Day Trips: Generally, we don't recommend splitting your Belize vacation time between two locations unless you have at least 7 days and 6 nights for your trip, 7 or more nights is even better. While Belize is small, it's still not all that easy to get around, so you can usually figure on at least half a day travel time for each change in location. The number of small children who might be accompanying you is another primary consideration for families.


Beach Location: The primary beach areas in Belize are Ambergris Caye/San Pedro, Hopkins/Sittee Point, the Placencia Peninsula, and the smaller cayes such as Whipray, Southwater, Turneffe Atoll, Glover's Reef Atoll, Lighthouse Caye, Ranguana and Tobacco Caye. Choosing among them isn't all that easy. We've attempted to provide some basic guidelines and links to additional information on our Belize Beach Locations page.


Jungle Lodges: The activities in which you are interested should be a primary consideration in choosing the appropriate Belize jungle lodge. Also, consider the ages of the people (and children) in your group, location (especially if you're splitting your time between jungle and beach), and budget. Basic guidelines and links to additional jungle lodge information is on our Jungle Destinations page.
Our recommendations: It's best if we can discuss your options with you, but if you'd like to do some research first, our site includes links to a variety of information about Belize and planning a Belize vacation that we hope will be helpful to you in thinking about your Belize vacation options, such as descriptions of tours, activities and excursions in different parts of the country, sample vacation packages, custom vacation planning services, transportation, money and communications, health and medical care and more.

We hope the information on our site is valuable to you, and that you'll let us assist you in planning your Belize experience.
This email address is being protected from spambots. You need JavaScript enabled to view it.