Lodging in Orange Walk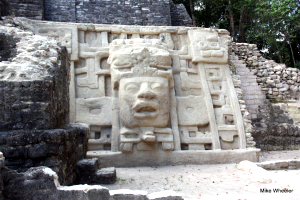 The Orange Walk District is well known for its Mayan ruins and abundance of wildlife, particularly birds.
However, full-service jungle lodge choices in this District are limited to Chan Chich Lodge on the western border of Belize and Guatemala, Lamanai Outpost Lodge, near the Lamanai Maya ruins and La Milpa, located in the Rio Bravo Conservation and Management Area, and also near the Lamanai ruins and the La Milpa Mayan ruins.
Wildlife and birding are the focus of activties at all three lodges, but Chan Chich and La Milpa activities center around birding and jungle hiking, and, at Chan Chich, jungle horseback riding and vehicle expeditions in addition to hiking. Lamanai Outpost Lodge offers the widest range of activities, including air boat tours, night-time crocodile spotting, a sunset cocktail cruise and native fishing expeditions. All three offer excellent birding and wildlife tours. The Lamanai and La Milpa Mayan ruins are easily accessible from Lamanai Outpost Lodge and La Milpa, but not from Chan Chich.
Because of its remote location and few roads in the area, Chan Chich is best reached by charter aircraft and is the most upscale option of the three. La Milpa is about 2.5 hours from Belize City by road, and is the least expensive jungle lodge in the area. The transfer from Belize City to Lamanai Outpost Lodge involves both automobiles and boats, and Lamanai's rates are between those of Chan Chich and La Milpa.
Contact us for more information.