Vacation Planning for the Placencia Peninsula Belize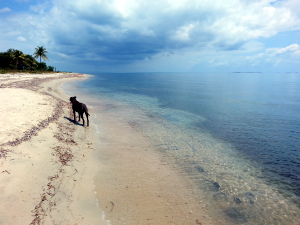 Placencia is a 12-mile long peninsula bordered on the east and south by the Caribbean Sea and on the west by the mangrove lined Placencia Lagoon. Belize vacations that include Placencia focus on the Peninsula's natural beauty, cultural authenticity and sense of community that welcomes a truly eclectic array of travelers. In fact, in 2010 Placencia Village was voted one of the top 10 beach towns in the Caribbean by readers of Caribbean Travel and Life magazine.

Lodging in this Belize beach vacation destination ranges from very upscale resorts to moderately priced apartments, houses and beach cabanas.
Fishing, diving and snorkeling are really good in the Placencia beach area of Belize, but the boat ride to the best sites is longer than further north. (Note: many fly fishing anglers call Placencia the "Permit Capital of the World.")

Jungle and ruins trips are easier from Placencia than from Ambergris and Caye Caulker, because, unlike Ambergris and Caye Caulker, Placencia is a peninsula, rather than an island, so long boat rides are not involved in ruins and jungle trips.

Placencia, as a Belize beach vacation destination, has more of an "adventurous," "Indiana Jones" type feel to it than other beach locations in Belize. (Local Placencians claim to be descended from pirates, and they just might be.)

"Adventure with amenities" (such as good water, electricity, phones, restaurants, Internet service, wide variety of lodging) is an apt way to describe Placencia.

For more info, take a look at Placencia Tips and our selection of recommended Placencia hotels and resorts.