Recommended Hotels and Resorts:
Placencia Peninsula

Some of the resorts and hotels on the Placencia Peninsula that we recommend based on the quality of their services, facilities and amenities within their specific rate class and commitment to sustainable and responsible tourism include: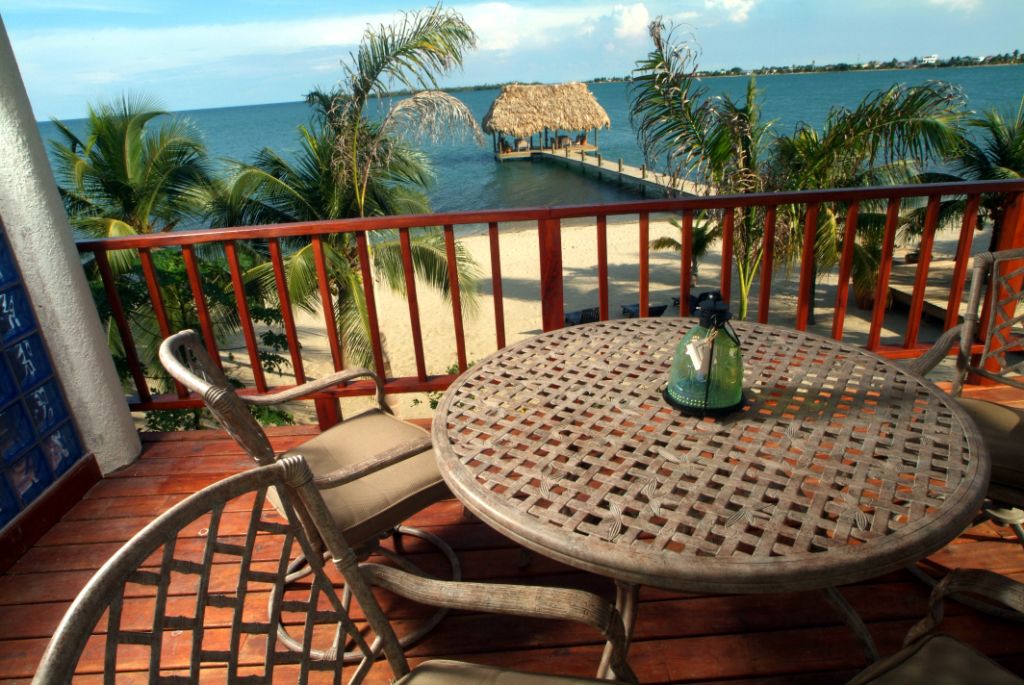 Chabil Mar Villas: Chabil Mar Villas is located just north of Casa del Sol Villas (still within Placencia Village proper) and includes 22 seafront, seaview and partial seaview villas with a mix of 1 and 2 bedroom villas, some with sleeping lofts. Chabil Mar amenities include a private dock, beach bar, two infinity seafront swimming pools, restaurant, and 24-hour concierge. All villas include a washer and dryer, cable television, private verandah and complimentary Wi-Fi Internet connection. Daily maid service and complimentary use of bikes and kayas included.
Coco Plum Villas: Coco Plum Villas include a 3-bedroom/4-bath seafront villa with full kitchen, seafront pool, living/dining areas, seafront verandahs and decks and al fresco showers. Also available are one and two bedroom seaview villas, each including full kitchen, living/dining area and seaview verandahs. All villas include Wi-Fi Internet access, cable television and concierge services. Coco Plum Villas are located north between Seine Bight Village and Maya Beach toward the northern end of the Placencia Peninsula. (Not to be confused with the Villas at Coco Plum.)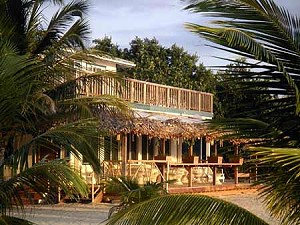 Maya Beach Hotel: Maya Beach Hotel is located in the Maya Beach community about 5 miles north of Seine Bight Village (about 10 miles north of Placencia Village) and offers simple, comfortable seafront and seaview rooms and rental houses in Maya Beach - - none far from Maya Beach Bistro, one of the best restaurants in Belize.
Beautiful beach, pool, quiet residential like setting, great food, interesting community, assistance with tours and activities - what else can you ask for?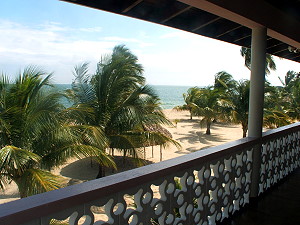 Miramar Beach Apartments: Located in a quiet location in Placencia Village just north of D'Tatch Beach Cafe, Miramar is within very easy walking distance to just about everything in Placencia Village. One three bedroom/2 bath apartment is on the second floor of the 2-story seafront buildling with two seafront studio suites on the first floor. Six 1-bedroom seaview apartments are just behind the front building, which is the converted beach house of a Belize City attorney and his family.
All apartments have a full kitchen, a/c, private bath, hot and cold running water, verandah, Wi-Fi Internet access and cable television. Daily maid service is provided and the apartments have a full-time on-site manager.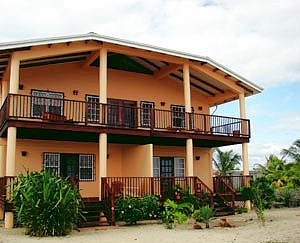 Mirasol Beach Apartments: Mirasol Beach Apartments are directly beachfront and located near the Placencia dock on the south end of the main village. Two one-bedroom apartments downstairs, and a three-bedroom/two-bath apartment upstairs.
All apartments include a/c, full kitchen, living/dining area, Wi-Fi Internet access, washer/dryer, cable television and seafront verandah. The three apartments share one beachfront pool. Very easy walking distance to the docks, restaurants, groceries stores, banks, beach bars and shops. Self-catered.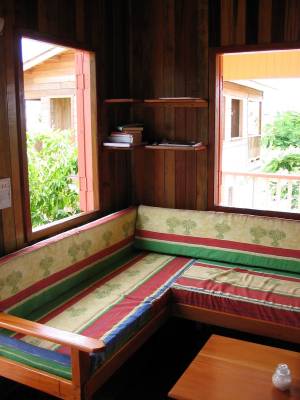 One World Apartments: The One World Apartments are located between the main road through Placencia and the Placencia Sidewalk near Tutti Fruitti Ice Cream and the Purple Space Monkey. One World offers well-maintained and clean studios and one and two-bedroom apartments. All apartments have one bath, kitchen (one and two bedroom apartments have a full kitchen, the studios have efficiency kitchens - everything but an oven), living/dining area, verandah, hot and cold water, cable television, a/c and Wi-Fi Internet access.
The beach is approximately a 2-minute walk from the apartments and grocery stores, banks, restaurants, and other services are just steps away. Located in a very nice garden setting, with a small laundry area and on-site management. Self-catering.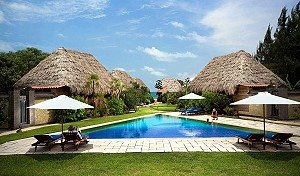 Turtle Inn: Turtle Inn, owned by Francis Ford Coppola, is a full service resort located north of Chabil Mar Villas and just outside of Placencia Villlage proper, so access to Placencia Village is most convenient by bike, taxi or golf cart, although the walk to Placencia from Turtle Inn is a very pleasant walk on the beach. Lodging is in thatched cottages or two-bedroom/two-bath villas, both with screened seafront, seaview or gardenview verandahs. No a/c, but a/c is not necessary except in May and July - November, and then only in the Gardenview Cottages and Villas.

Resort amenities include two seafront infinity swimming pools, beach bar, 3 restaurants, dive shop and small marina, and Placencia Lagoon-side spa. Very good service and staff.